With testing and the first event under our belt in 2015, the second event was held at Calabogie Motorsports Park May 29-30. RMP Competizione had two cars entered at this event, our GT1
Triumph Tr7 piloted by Rocco Marciello and a RMP sponsored and tuned ex Cascar Monte Carlo piloted by Marek in Gt2. We felt confident going into this event after some chassis setup changes and tuning, which showed to be worth while. Rocco took 1st in class in the first race of the weekend finishing the race on slicks in pouring rain, Marek finished 2nd which was a excellent start to the weekend. The main feature race of the weekend also went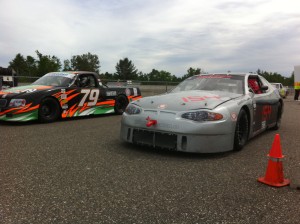 well, with Rocco starting off the race amazingly and leading the entire race finishing first in class and first overall with the fastest GT1 lap time of the weekend, Marek also did well finishing fourth in GT2.
These results have RMP Competizione leading GT1 and GT2 in the championship so far.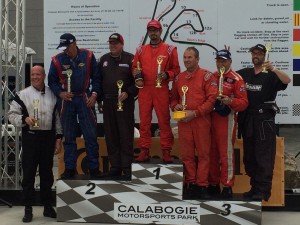 The next race in the championship is being held at Canadian Tire Motorsport Park June 27-28, stay tuned for more news and results.