RMP Competizione prepared many sponsored cars for the Indian Summer Trophy races held at CTMP.

Testing was held Friday, Rocco Marciello in the M235iR and Bruce Wylie in his E46 M3 practiced. The cars were dialed in between sessions and this prepared us for the upcoming races.

Saturday morning practice was held, Rocco was the fastest RMP contender on track followed by RMP sponsored Daria Khachi and Bruce Wylie.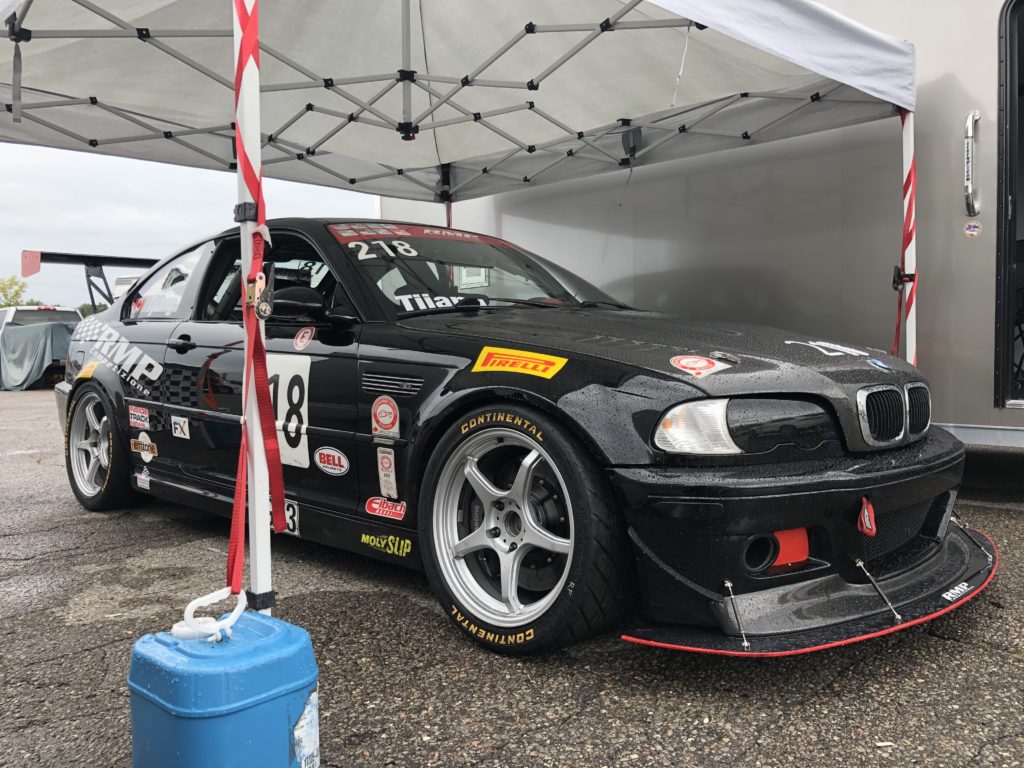 Qualifying was held not long after practice. In GT1 we were off to good start until another Pirelli tire had failed causing us to have to pull off the track. We managed to qualify in 4th before the failure. In GT3 Daria Khachi qualified 1st, Johannes Tjiang 3rd and Bruce Wylie in 4th.
Race 1 was a tough battle with the higher horsepower cars but with consistent lap times we placed 4th in GT1. In GT3 Daria Khachi finished in 1st place, Johannes in 2nd and Bruce Wylie in 5th.

In race 2 our M235iR suffered some power issues causing it to run slower than the previous race. This pushed us back into 6th place in GT1. In GT3 Daria Khachi placed 1st once again, and Johannes Tjiang in 3rd.
Race 3 was the finale of the weekend. The race was held in the pouring rain so we prepared the car setup for rain. With changes to the chassis and engine for the conditions we were ready to go. Starting the race in 6th overall Rocco Marciello in the M235iR made his way through the field one by one. Rocco was the fastest car on track and finished 1st in GT1 and 1st overall a whopping 33 seconds ahead of the 2nd place contender. In GT3 Daria Khachi finished 1st, and Bruce Wylie in 2nd.
Once again this put many RMP Competizione drivers on the podium!
We would like to thank our sponsors once again. Fuchs Oil, Molyslip, Motul and Pfaff BMW.
Stay tuned for the final race weekend of this season to be held at Canadian Tire Motorsports Park October 4th, 5th and 6th. Results will be posted after the event!